Matrix Mainnet Cross-chain Transfer Guide——BSC
DeFi and NFT are gaining ground. In order to increase the liquidity of digital assets, and to cooperate with more NFT projects, Matrix AI Network is officially releasing the Wormhole Cross-chain Bridge, currently supporting only official web wallets, and opening it up to BSC (Binance Smart Chain) as our first step. This article shows you how to transfer your assets cross-chain to BSC.
Go to wallet.matrix.io and unlock your wallet.
​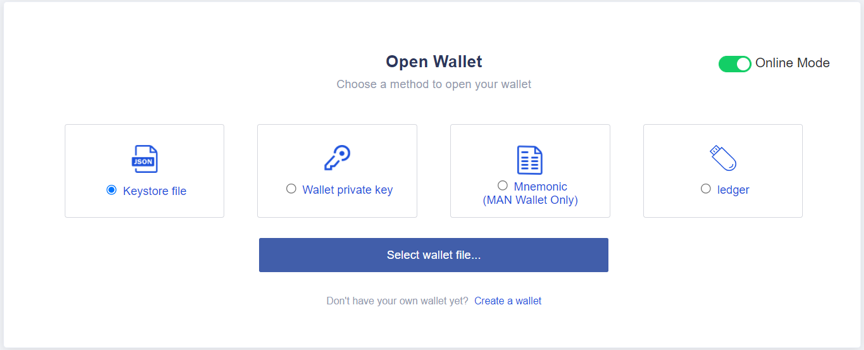 ​
2. Select Wormhole in the navigation bar.
​

​
3. Select BSC as the target platform and enter the amount you wish to transfer.
​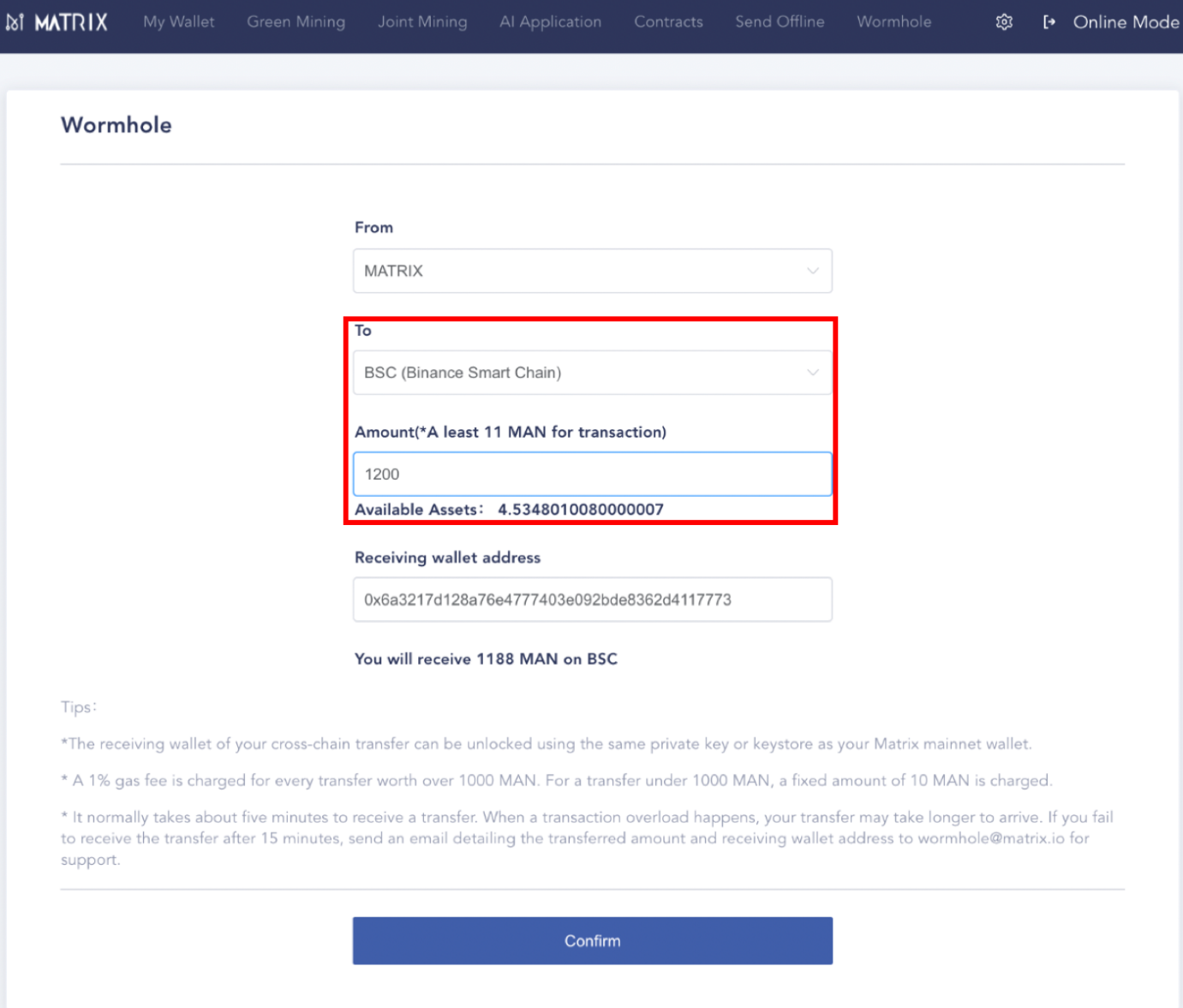 ​
Note: The minimum amount for a cross-chain transfer is 11 MAN, while the upper limit is slightly lower than your total wallet balance.
4. You will see the beneficiary wallet address created for you on BSC as well as the number of BEP20-MAN you will receive.
​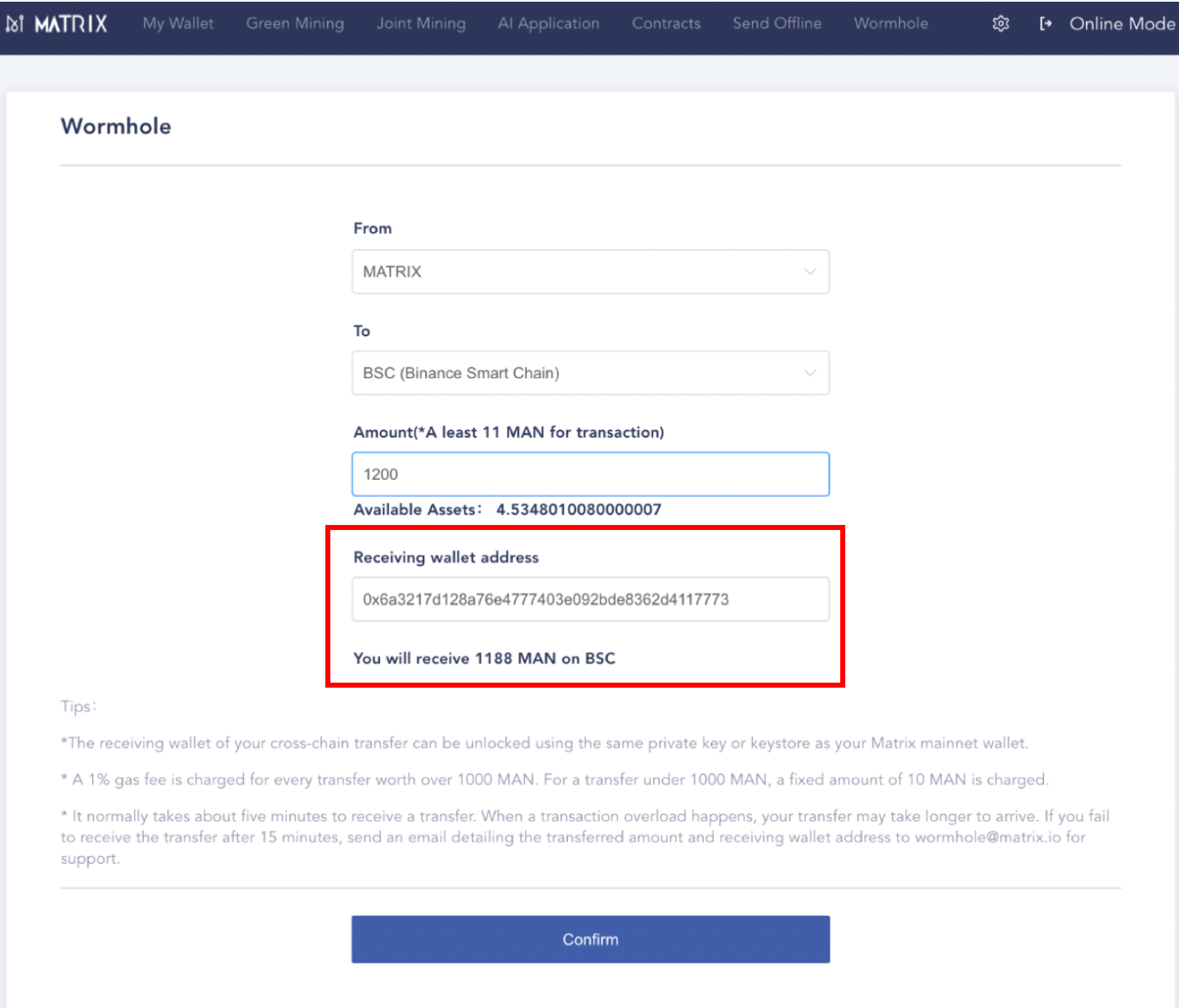 ​
a. The number of BEP20-MAN you receive is after deducting gas fee. A 1% gas fee will be charged for every transfer worth over 1000 MAN. For a transfer under 1000 MAN, a fixed amount of 10 MAN will be charged.
b. The beneficiary wallet is a mirror wallet of your Matrix Mainnet wallet created on BSC. This wallet can be unlocked using the same private key or keystore as your Matrix Mainnet wallet.
1. Click Confirm to initiate the transfer. Please check your BSC wallet after five minutes. We recommend using MetaMask. Should there be a transaction overload on the target blockchain platform, your transfer may take longer time to arrive. If you fail to receive it after 15 minutes, send an email detailing your remitter wallet address, the transferred amount as well as your beneficiary wallet address to worm[email protected] for support. We will contact you within 24 hours.
A. Contract address for cross-chain transaction on Matrix Mainnet is
MAN.2AUzH8MPhc17PAjdW5DyCDRm1tnfk
.
B. BEP20-MAN contract address on BSC is
0x772aD4f727aD96eAcab5c5c255576813B680C1D1
.
C. Please do not use any other tool than the Matrix Mainnet Web Wallet to interact with the Wormhole contract or make transfers.
D. If you have used a mnemonic to create your Matrix Mainnet Web Wallet, you may use the PrivateKey Backup feature on the Web Wallet to access your BSC wallet in the corresponding wallet tool.
​

​
*Take Metamask wallet for example.
​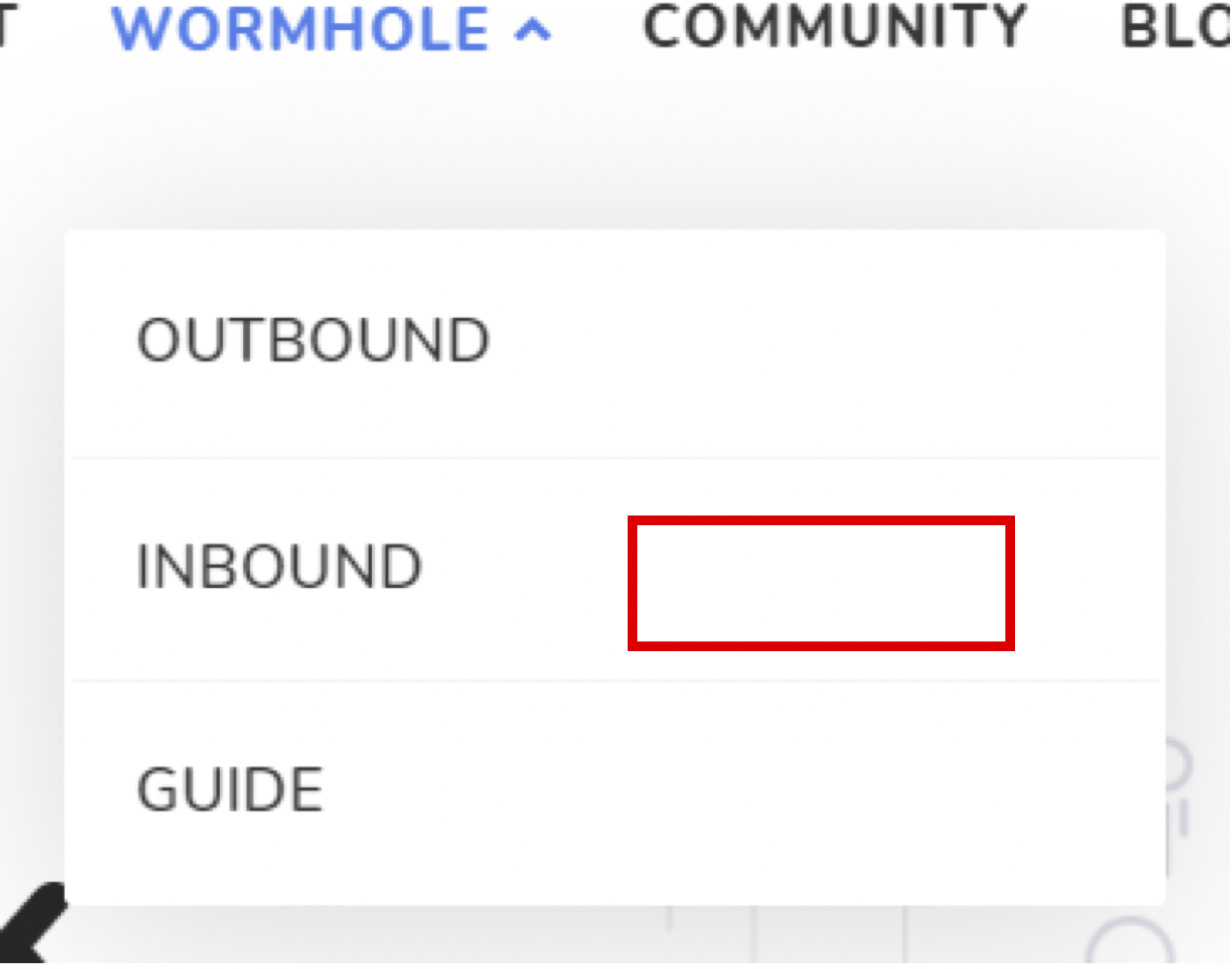 ​
2. In Metamask, click Connect.
​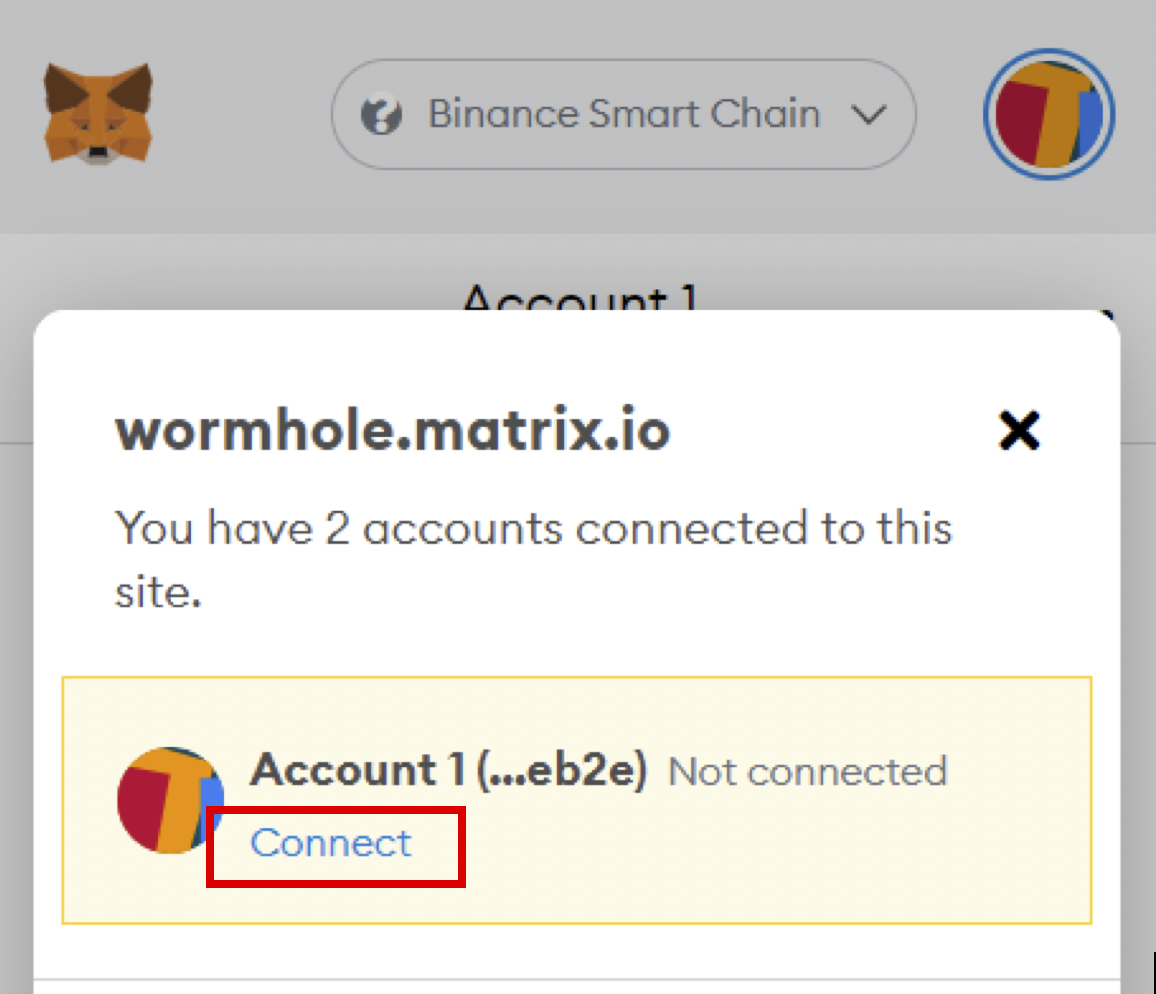 ​
3. Enter the number of MAN you wish to transfer back to Matrix Mainnet from BSC.
​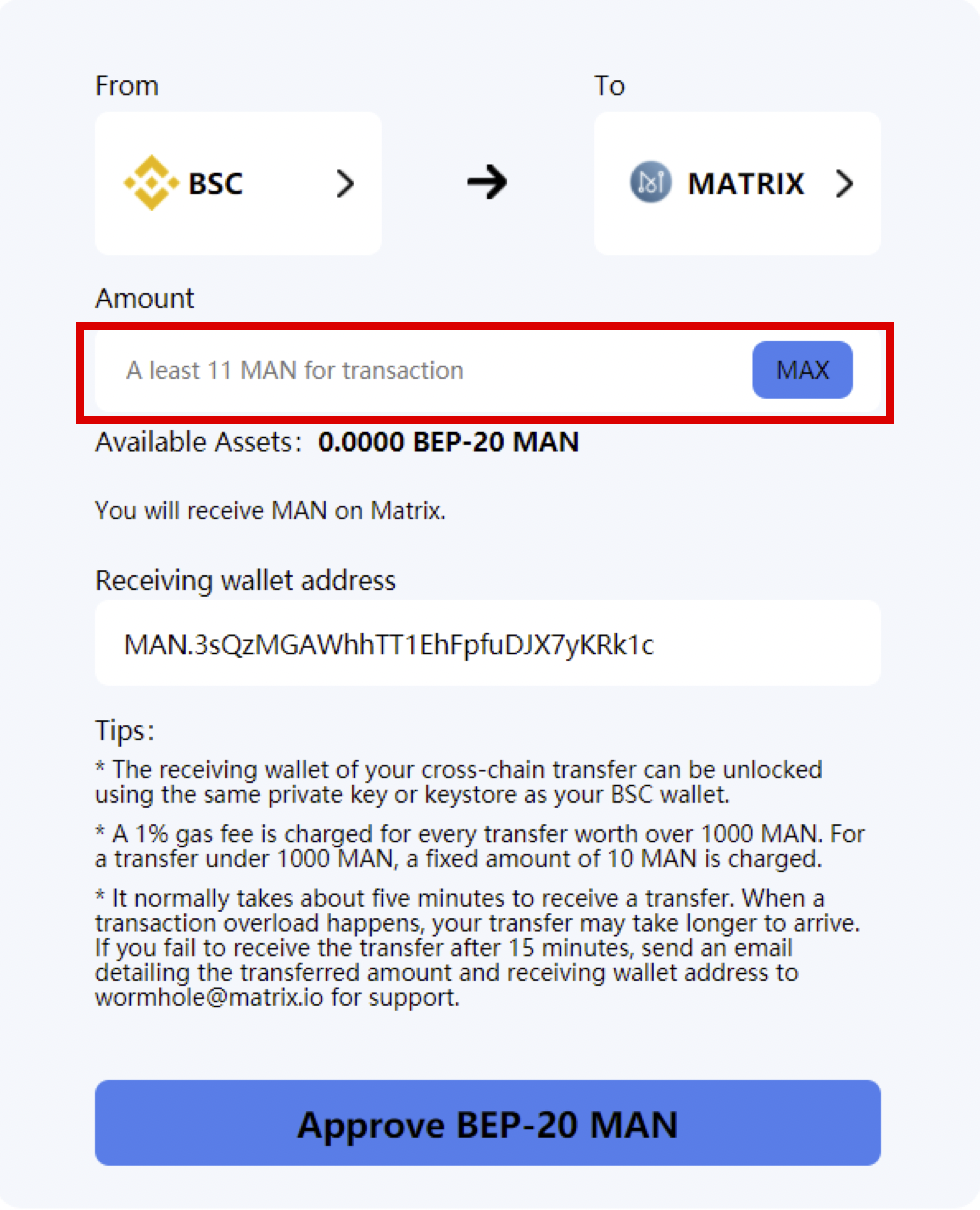 ​
The least number of MAN you can transfer is 11. You will be charged a 1% gas fee, or 10 MAN when you transfer fewer than 1000 MAN.
4. Click Approve BEP-20 MAN, and then proceed to confirm your transfer in Metamask.
​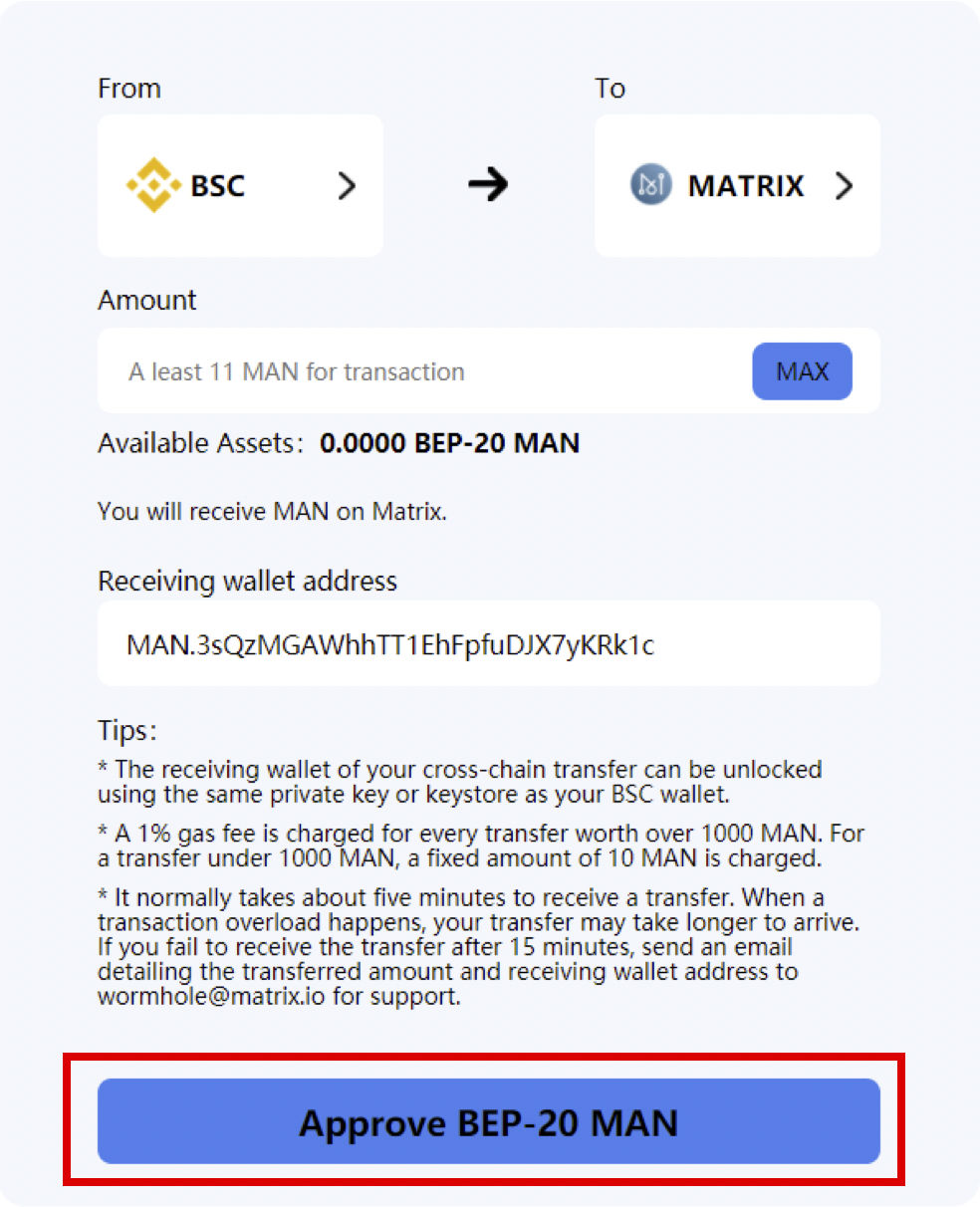 ​
5. Check that the number of MAN and gas fee is correct before clicking Confirm to start transferring.
​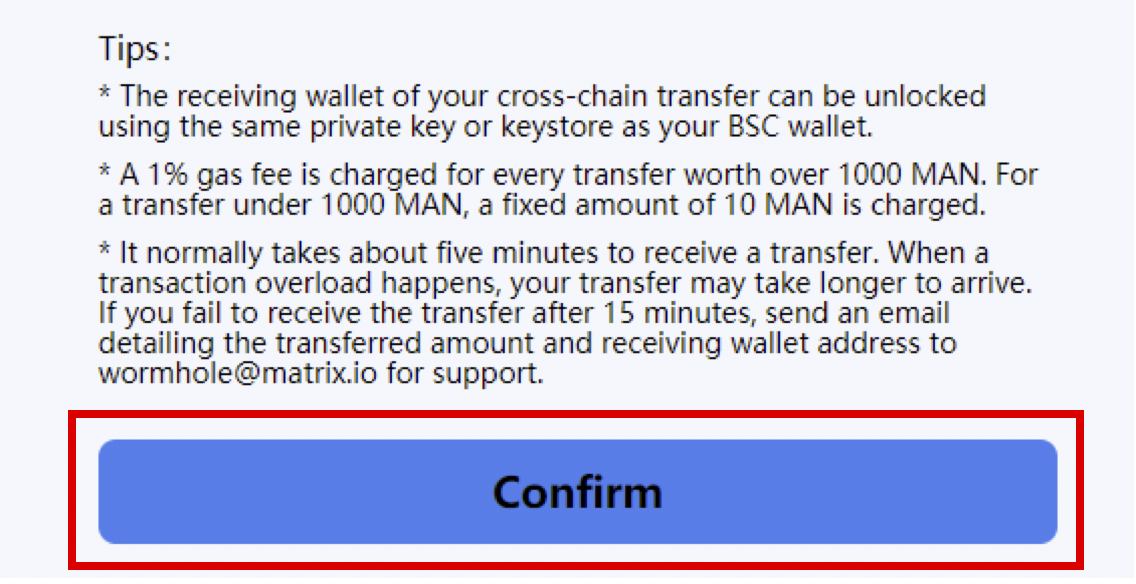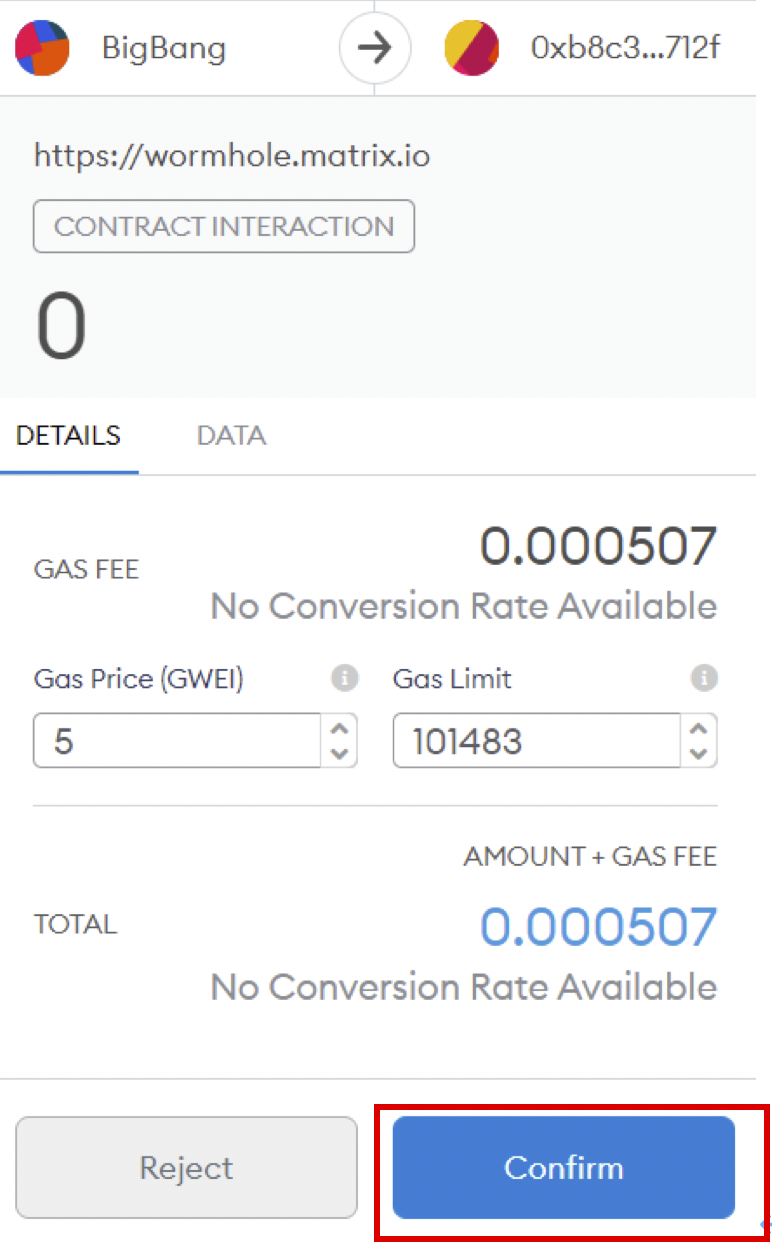 ​
6. You will receive a notification like below indicating the transfer is completed.
​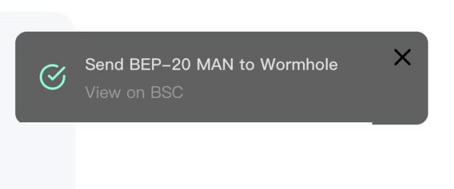 ​
7. After five to ten minutes, check your Matrix Mainnet wallet or use the Matrix Mainnet browser to confirm you have received the transfer.
Last but not least, enjoy your trip through the Wormhole. Bon voyage.
How to use BSC wallet on MetaMask